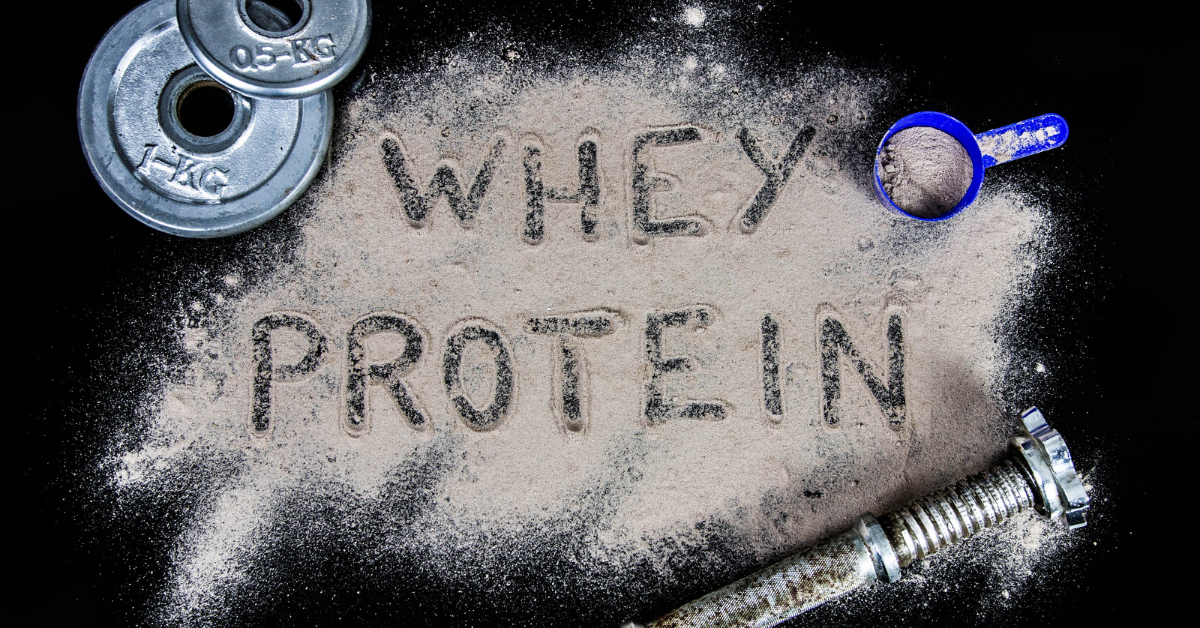 While searching for whey protein products in Pakistan, you would probably notice that they are very expensive. Fortunately, Sports One International sells whey protein in Pakistan at a reasonable prices.
Recently, many Pakistanis have developed an interest in good health & fitness and are now pursuing healthy lifestyles. Because of this, the market for nutrition supplements, particularly whey protein, is expanding. Sports One International is a leading distributor and official dealer of food supplements in Pakistan. The dynamics of whey protein prices in Pakistan, Sports One International authenticity and variety are analyzed in this blog.
The Growing Fitness Culture in Pakistan:
In this regard, the increasing tendency of Pakistani's towards health and fitness has lead them to consume supplements in order boost their workouts. Of note is that whey protein has caught popularity on its significance for muscle building, recovery and fitness general support. Sport One International has risen to become a respected brand for genuine nutrition supplements in this expanding market.
Whey Protein Prices in Pakistan:
Whey protein is priced differently depending on elements which include the brand, quality, and containers used. As an official supplier of food supplements in Pakistan, sports one international recognizes that it needs to offer competitive rates so as to serve the broader clientele base. The company's focus is giving an affordable product that does not compromise with quality.
The cost of whey protein depends on a lot of considerations, one being the amount of protein per serving. Whey protein concentrates usually cost less since they contain a lower degree of pure proteins per kg. Sports One International produces various whey protein products that enable customers to select according to their pocket size/levels of nourishment needed.
For most consumers purchasing supplements in today's market, authenticity of the items has become one of the main worries. Additionally, counterfeits and adulterated supplements are not only ineffective but could also be harmful. Sport's One International tries to address this issue by becoming an authorized dealer which makes sure that the sent sports One whey protein is one hundred percent genuine.
Variety for Every Fitness Goal:
Sports one international is proud that it has a wide portfolio of whey proteins, which serves different customer needs. It also offers various options suitable for various fitness goals, whether as a professional athlete, a fitness enthusiastic, or an individual who is just stepping into his/her journey of fitness. Sports one international has a product for every person in sports ranging from whey protein isolate for rapid absorption to blends for release over a longer period of time.
Whey protein is an ingredient added to your daily diet to enhance athletic abilities.. Whey proteins are collected after filtration of watery milk with curds. Protein is used in many ways, including boosting one's performance during sporting activities and treating diabetes. It is a great idea to use this supplement together with exercise routine. One should not forget that whey protein is not free. However, you can only obtain a reasonable price for this powder by purchasing it from a legitimate online store.
For instance, Sports One International (the biggest online supplement store in Pakistan). The company offers different products including vitamins, proteins and other nutritional supplement products. Its website has also been confirmed to be genuine. It has many stores Nationwide.
Whey protein shake is a high-impact approach towards improving your well-being in general. Of course, whey protein could help you lose weight and combat diabetes, alongside enhancing your strength. The years passed by, and our protein powders became increasingly popular among workout guys, and the health conscious people. In Pakistan, such fraudulent online suppliers lead to high prices of whey powder. Sports One International is there to ensure that you grab the best offers in your purchase of Whey protein powders.
You would be surprised to know that you can grab an amazing price when it comes to a whey protein price in Pakistan. The good thing about it is that sports one international allows its customers to make savings by purchasing. Various offers with the best deals in whey protein can be found at our online sales.
Whey protein is a byproduct of the cheese-making process. This is a protein powder supplements most taken to support athletic training and muscles development. In addition, this nutrient can be added in soft food or dilute fluids for weight loss purposes. Asthma and diabetics patients can also benefit from it.
The most known product of whey protein is that which comes as a powder or a liquid form. The product is sometimes used together with ice and fruits for energy supplementation purposes. People trying to gain more muscle mass should opt for this type of dietary supplement with whey, perhaps. Further, it could help you shed some fats but that depends on what mix you are using.
You can rest assured that when you purchase whey protein from our well-known store Sports One International, you will receive a superior quality item. Keep in mind too that whey protein supplements can also help with other medical problems; thus, you should consult a doctor and nutritionist first before beginning exercise.
The commonly used supplement to bulk up muscles and strength is whey protein. It too helps shed some pounds. Moreover, it helps with digestion and gives you better performance in sports. It is also a full protein consisting of all nine essential amino acids. Most adults find it safe.
In Sports One International ,We have whey protein of different branding available with us including;  Applied Nutrition, CNP Professionals, Scitec Nutrition, Muscletech ,Nutrex  Dymatize, BPI, just to name a few. However, buying the highest-quality protein for you should be done only after talking about it with our specialists or your coach. Our store sells best international protein brands and we can also order them online. For instance, some have thousands of user reviews globally. Our stores offer quality protein shakes at affordable prices.
Whey protein is safe with the ability to lead to increased muscle mass and fat loss. It has BCAA's (fast-absorbing branched chain/amino acids) which is quickly digested by the body hence quicker recovery. It also has low lactose. Asthma, diabetes, and obesity may benefit. In addition, it is one of the best available protein supplements that many individuals can use for their diets. Among several ways of adding protein to the diet, whey protein is one of them most relaxing ones.
Sports one International offers a Whey protein price in Pakistan that provides you with a cheaper yet best option compared to other retailers.
Whey protein has numerous health benefits. It contributes to muscle growth, weight loss and also develops strength. It is useful, especially for dealing with some specific nutrition insufficiency. Furthermore, the protein is actually composed of these nine crucial amino acids. For sure, it will suit perfectly as a protein supplement for any person who wants to make his body fitter. Thankfully, many companies exist selling of whey protein in Pakistan but Sports One international is the most reliable compared to others. Whey protein in Pakistan is supplied by an internationally trusted importer, sports one International. It has diverse goods such as whey protein isolate, multivitamin, and many more. Our products include a huge range of flavors as well as types of whey protein.
Whey proteins popularity is high in Pakistan which imports different popular brands through Sports One International. Whey protein concentrate is top among the protein powders they sell, whey concentrate have among the lowest prices in the market. This means that you will get the right value for the money you spend. In addition, we also provide top notch customer care services as well as free shipping. You should visit our site.
Get fresh information of our promotional offers and be able to acquire Pakistan whey protein at the cheapest price by following us on our social media platforms like Facebook, twitter or Instagram.
However, in our search for the best whey protein supplement across the globe, we have discovered several world class suppliers. Some of the best whey proteins in the world are provided by these manufacturers. Furthermore, they help you identify the best whey powder for you. You may be an aspiring bodybuilder, athlete or even simply into nutrition. We cover it all. We have whey proteins in Pakistan  for both athletes and those wishing to lose weight as well as the ones intended to treat a particular disease. And they are useful and come at a bargain. Therefore, explore the best whey protein and make your purchase right away.
Now if you want to choose the ideal whey protein supplements for you visit the nearest Sports One International shop or buy it directly on our website https://sportsone.com.pk/.
Conclusion:
With the increasing popularity of fitness culture in Pakistan, the need for good nutrition supplements especially whey protein reaches the highest point. Sports One International is considered as one of the official dealers of whey protein in Pakistan hence it has a significant role in fulfilling this demand. The company does this by offering competitive prices, maintaining authenticity, and also providing diverse products hence positioning itself as a dependable company that helps people to achieve their body fitness goals. Hence, if you would like to get original whey protein in Pakistan, then perhaps Sports One International is what you have been looking for.
Read more