Whey Protein Price in Pakistan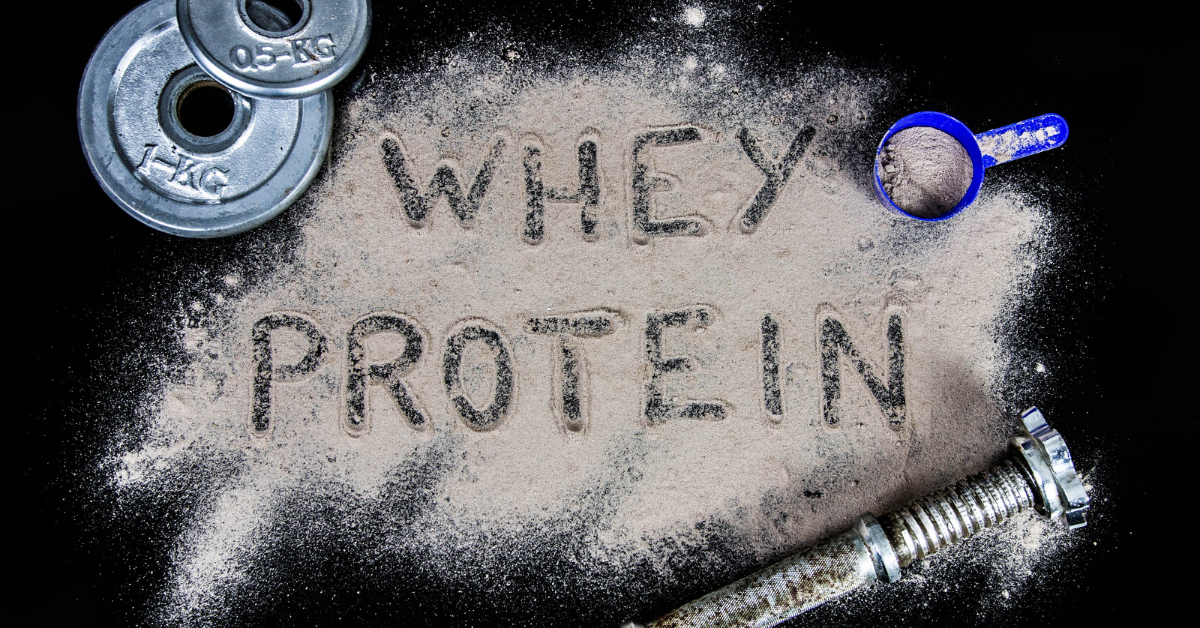 If you're looking to buy whey protein in Pakistan, you might be surprised to learn that the price of it can be quite high. Luckily, you can find a good price if you purchase from Sports One International.
Whey protein is an ingredient added to your daily diet to enhance athletic abilities. It's a protein supplement made by separating watery milk from curbs. The protein has many uses, from improving sports performance to treating diabetes. Using this supplement in conjunction with a regular workout is a good idea. It's also worth noting that whey protein isn't free. The only way to get a good price on this powder is to buy it from a legit online retailer.
For instance, Sports One International is the largest online supplement store in Pakistan. Its products include a range of vitamins, proteins, and other nutritional supplements. It is also worth noting that its website is fully verified. It has 13 stores Nationwide.
The whey protein shake is one of the most effective ways to boost your overall health. It's no brainier that whey protein can help with weight loss and diabetes, but it's also worth noting that whey is beneficial in many other ways, including increasing your strength. Our protein powders have become more popular over the years with a growing number of gym buffs as well as health-conscious individuals. The inflated cost of whey powder in Pakistan is a result of fraudulent online suppliers. With the help of Sports One International, you can be assured of receiving the best deals on Whey protein powders.
If you are looking for a whey protein price in Pakistan you will be pleased to know that you can get a great deal. The best part is that you can save money on your purchase when you shop at Sports one international. We offer different online sales where you can take advantage and get a great deal on whey protein.
Whey protein is a byproduct of the cheese-making process. It is a protein supplement that is commonly used to aid athletic performance and improve muscle growth. This nutrient can be added to soft foods or liquids and is especially beneficial if you are looking to lose weight. It is also helpful for asthma and diabetes patients.
Whey protein can be found in various forms, including a powder and a liquid. Some people choose to use it in combination with ice and fruit to boost their energy levels and muscle recovery. For those looking to increase muscle mass, a supplement that contains whey may be a good idea. In addition, it may have other benefits such as helping you to lose fat depending on the combination you're using.
When you buy whey protein from our reputable store, you can be sure that you are getting a top-quality product. It is also important to remember that whey protein supplements may help with other medical conditions, so talk to your doctor & Nutritionist before starting an exercise plan.
Whey protein is a supplement that is mainly used to increase muscle mass and strength. It is also useful for weight loss. Besides, it can improve your digestive system and enhance your athletic abilities. It is a complete protein with all 9 essential amino acids. It is safe for most adults.
Whey protein is available in different brands at our stores like Muscletech, Optimum Nutrition, Applied Nutrition, CNP, Scitec Nutrition, BPI, Dymatize, Reflex nUTRITION, and many more. But it is best to purchase the best protein for you after consulting our experts or your trainer. Best international Protein brands can be found in our stores and online. Some of them have thousands of reviews from users worldwide. You can buy your favorite protein shake from our stores at a good price.
Whey protein is not only safe but can be very effective for muscle gain and weight loss. It contains fast-absorbing BCAAs (branched-chain amino acids) that are easily digestible and can help your body to recover faster. It also has low lactose. It can be beneficial for asthma, diabetes, and obesity. Moreover, it is a prototypical protein supplement that can be used by most people. Whey protein is a very relaxing way to add protein to your diet.
You can get a discounted price on Whey protein price in Pakistan by buying from Sports one international.
There are a lot of health benefits of whey protein. It can help you gain muscle, lose weight and even improve your overall strength. It can also be used to address certain nutritional deficiencies. In fact, the protein contains all nine essential amino acids. It is the perfect protein supplement for anyone who is looking to boost their fitness. Fortunately, there are several companies that sell whey protein in Pakistan, but Sports One international is the most trusted among all. Sports one international is one of the most trusted importers for whey protein in Pakistan. It sells a variety of products, including whey protein isolate, multivitamins, and fat burners. We have an extensive assortment of flavors and varieties of whey proteins.
Sports One International imports many popular brands for whey protein in Pakistan. They have a wide selection of protein powders for sale, including concentrate whey, whey protein blends, and whey protein isolate. They offer some of the most competitive prices on the market, so you can be sure that you are getting the best price for your money. We also offer some of the best customer service and shipping in the business. It is worth checking out our website. Stay updated through our social media about our promotional sales to get the best whey protein price in Pakistan.
In the quest for the best whey protein supplement from all over the world, we've uncovered a handful of top-notch manufacturers. These manufacturers offer some of the highest-quality whey proteins on the planet. They also provide expert advice on which whey protein is best for you. Whether you're an aspiring bodybuilder, a seasoned athlete, or just a fan of nutrition, we've got you covered. Whether you're looking for a whey protein that will boost your athletic abilities, increase your metabolism, or treat a specific health condition, we have it all. And they all come in handy at great prices, too. So, start looking for the best whey protein on our website today!
So what are you waiting for if you're looking for the best whey protein supplement for you, you may check out your nearest Sports One International store or place your order right now of our website?